Posted on 7/25/2014 5:33:00 PM.
In the wake of the power outages that recently plagued portions of the state, the Louisiana Public Service commission will consider implementing a new system for power companies to better keep the public informed when outages occur.
power outages, Foster Campbell, Louisiana Public Service Commission, power outage texts
---
Posted on 7/25/2014 1:11:00 PM.
State h
ealth officials say a man from Caddo Parish has died from the West Nile Virus. The d
epartment of health and hospitals is not providing many details about the victim, citing confidentiality rules, but they can say the individual was between 60 and 74 years. State Epidemiologist Raoult Ratard says this is a reminder West Nile can be fatal
.
More
West Nile Virus, Raoult Ratard,
---
Posted on 7/25/2014 12:13:00 PM.
The LSU Health Sciences Center in New Orleans is offering a possible break through treatment for those diagnosed with advanced lung cancer. Eileen Mederos is the program manager of the clinical trial and she says participants will receive a personalized medicine approach based upon the genetic makeup of their cancers.
clinical trial, LSU Health Sciences Center, lung cancer
---
Posted on 7/25/2014 11:51:00 AM.
Michelle Southern reporting.
The Jefferson Parish Sheriff's office says a man is dead after his neighbor allegedly shot him in the groin last night. Col John Fortunato says they responded to an apartment complex around 1:30am and found the body of a 54-year-old at the door step of the suspect's residence. Witnesses told investigators the two had a long time feud.
More
jefferson parish sheriff, john fortunato, groin, frank stewart
---
Posted on 7/25/2014 11:03:00 AM.
Michelle Southern reporting.
Louisiana State Police say a former Baldwin Police officer is under arrest amid allegations he fathered a baby with a 14-year-old girl. Master Trooper Brooks David says they were initially called to investigate 39-year-old Joseph Brent about possible drug dealing in 2013, but they ended up finding more information.
More
joseph brent, baldwin, brooks david
---
Posted on 7/24/2014 4:32:00 PM.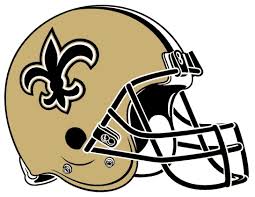 White Sulfur Springs, West Virginia, has rolled out the red carpet for the New Orleans Saints who begin training camp there today. The Black and Gold will spend the next three weeks getting ready for the upcoming season at the Greenbrier resort.
More
West Virginia, New Orleans Saints, Training Camp
---
Next Entry