Posted on 9/3/2015 6:21:00 AM.
Former state lawmaker and ex-Ku Klux Klan leader David Duke plans to take legal action if New Orleans removes the Battle of Liberty Place monument. Its a 124-year-old structure that recognizes a group of prominent whites and ex-Confederates who fought against Louisiana's biracial Reconstruction government. Duke made the comments as the french quarter commission voted to remove the monument.
More
David Duke, New Orleans, confederate monuments
---
Posted on 9/3/2015 3:05:00 AM.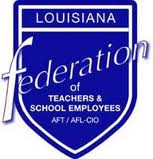 The Louisiana Association of Educators and the Louisiana Federation of Teachers are teaming up to spotlight political candidates who support the best interest of public education. Their "It's Time to Get it Right" campaign seeks to educate the public on the stands taken by candidates on important issues facing Louisiana's schools.
Louisiana, education, election, Louisiana Federation of Educators, Louisiana Teachers Federation, Les Landon, Debbie Meaux
---
Posted on 9/3/2015 2:54:00 AM.
A study out of the UC-San Francisco finds that a lack of sleep can determine your likelihood of catching a cold. Professor of Family Medicine at LSU New Orleans Dr. Herbert Muncie says if you get less than five to six hours of sleep, your immune system is effected which increases your chances of getting the virus. He says it's very important to get at least seven hours each night.
More
UC-San Francisco, LSU New Orleans, Herbert Muncie, sleep
---
Posted on 9/3/2015 1:12:00 AM.
The first meeting of the task force to study the impact of illegal immigration on Louisiana taxpayers is today. Denham Springs Representative Valarie Hodges is the chairperson of the task force and she says Louisiana receives more unaccompanied minors than Arizona and New Mexico combined.
More
illegal immigration, Valarie Hodges, task force, taxpayers
---
Posted on 9/2/2015 1:00:00 PM.
Michelle Southern reporting.
The FDA has sent warning letters to 5 distributors of pure powdered caffeine and Louisiana Poison Control Center Director Mark Ryan agrees the product puts consumers at risk.
He says while smaller doses of caffeine in coffee or sodas are okay, danger enters the equation when you're dealing with powder caffeine in a bulk container.
food and drug administration, powdered caffeine, mark ryan, louisiana poison control
---
Posted on 9/2/2015 12:19:00 PM.
The state Department of Health and Hospitals announce the discovery of the brain eating amoeba in a water system in Ouachita Parish. State Officer Dr. Jimmy Guidry says the amoeba was found in the North Monroe Water System, which serves the town of Sterlington.
brain eating amoeba, Naegleria fowleri, Louisiana, water systems, Ouachita Parish, Sterlington, Jimmy Guidry
---
Next Entry