Posted on 6/28/2017 5:36:00 AM.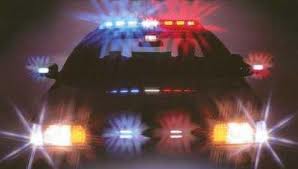 Governor John Bel Edwards signs into law measures aimed at keeping both motorists and police officers safe during a traffic stop. One of the new laws set to go into effect August 1 is by Plaquemine Representative Chad Brown and it requires driver's education courses to teach soon to be drivers about what to do during a traffic stop because every situation is unique.
More
Chad Brown, driver's education, traffic stops, police,
---
Posted on 6/28/2017 4:57:00 AM.
The Louisiana Office of Student Financial Assistance and the State Treasurer's Office launch a new savings program to help people with disabilities. Tyana Dequana with LOSFA says the LA ABLE program enables people with disabilities to put money aside for future expenses.
More
Tyana Dequana, LOSFA, LA ABLE,
---
Posted on 6/27/2017 10:22:00 PM.
LSU had two great scoring opportunities in the 7th and 8th innings and failed to score, while Florida put the game away with a four-run 8th inning to beat the Tigers 6-1. It's the first national championship in baseball for the Gators, while it's the first time LSU appeared in the finals of the College World Series and didn't win a title.
LSU Tigers, Florida Gators, national championship.
---
Posted on 6/27/2017 5:08:00 PM.
Jimmy D. Long Sr. School of Math, Science, and the Arts is the new official name of the Natchitoches high school, as the governor signed the bill adding the name of the late state lawmaker to the school's title. Delhi Senator Francis Thompson authored the legislation. He says it's not a big change, but it's an important change.
More
Francis Thompson, Jimmy D. Long, LSMSA
---
Posted on 6/27/2017 4:50:00 PM.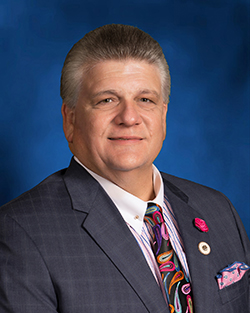 Governor John Bel Edwards vetoes a bill to provide freedom of expression on college campuses. In his veto message, Edwards said the legislation by Alexandria Representative Lance Harris was a solution in search of a problem. But Harris says freedom of speech is under siege on many college campuses around the country.
More
Lance Harris, John Bel Edwards, freedom of speech, colleges
---
Posted on 6/27/2017 1:36:00 PM.
Michelle Southern reporting.
A House Resolution out of the recent legislative session calls for the State Health Department to study the feasibility of increasing the age to purchase tobacco products to 21. It's by West Monroe Representative Frank Hoffman who says one of the things they want the state to examine is the impact of being more mature before you can buy smokes.
smoking, frank hoffman, minimum age
---
Next Entry