Posted on 10/31/2014 12:21:00 PM.
State Police say the driver who struck and killed two girls in Breaux Bridge yesterday will be charged with two counts of vehicular homicide. Lt. J.B. Slaton says 32-year-old Jeremy Abraham was traveling at a high rate of speed when his pick-up truck collided with the victims.
Breaux Bridge, two children killed, JP Slaton. Jeremy Abraham
---
Posted on 10/31/2014 12:00:00 PM.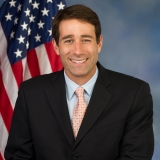 A new Glascock Group survey of voters in the 6th Congressional District shows Republican candidate Garret Graves moving into the second spot. The poll shows Graves the leading Republican with 22-percent, trailing Democrat Edwin Edwards with 34-percent.
6th District, Garret Graves, Edwin Edwards, Paul Dietzel, Darrell Glascock
---
Posted on 10/31/2014 11:54:00 AM.
A 16-year-old student from Sam Houston High School in Lake Charles is dead after he fell off the roof of an SUV. Commander James McGee, with the Calcasieu Parish Sheriff's office, says Kaleb Franks and another teen were sitting on top of the SUV, with their feet on the inside of an open sunroof, when the driver made a quick jerking motion with the steering wheel
.
More
Kaleb Franks, SUV, Sam Houston High School, Calcasieu Parish
---
Posted on 10/31/2014 6:47:00 AM.
The Saints ended a seven-game road regular season losing streak by beating the Carolina Panthers 28-10 on Thursday night. The win gives New Orleans a 4-4 record, which is good enough for first place in the less than mediocre NFC South.
New Orleans Saints, Carolina Panthers, Drew Brees, Mark Ingram, Sean Payton, Jimmy Graham
---
Posted on 10/31/2014 4:45:00 AM.
It looks like the coldest weather, so far, this fall will hit Louisiana this weekend. CS Ross, with the National Weather Service in Shreveport, says a cold front is moving through the Bayou State today.
More
cold front, National Weather Service, CS Ross, jacket weather
---
Posted on 10/31/2014 3:26:00 AM.
A new poll on the US Senate race conducted by the University of New Orleans Survey Research Center shows 21-percent of the voters are undecided heading into the November fourth election. UNO political science professor Ed Chervenak says it's a sign voters are not happy with the two main candidates in the race, Senator Mary Landrieu and Republican challenger Bill Cassidy.
UNO poll, Senate race, Mary Landrieu, Bill Cassidy, Ed Chervenak, Rob Maness
---
Next Entry