Posted on 4/23/2014 12:58:00 PM.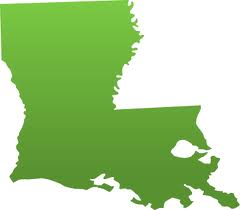 Louisiana's government services are providing the third worst return in investment based on the amount taxes Louisiana residents pay. That's according to Wallethub.com. Senior analyst John Kiernan says based on their research Louisianians are not getting a lot in return for the amount of taxes they pay.
Wallethub, John Kiernan
---
Posted on 4/23/2014 12:12:00 PM.

Michelle Southern reporting.
A bill that would expand the "Equal Pay for Women Act" to include men and also apply to private sector employers passed in Senate Committee today.
SB 334
is by New Orleans Senator Karen Carter Peterson who says paying unequal wages based on sex is unjust and discriminates against the person receiving the lesser rate.
More
equal pay, karen carter peterson
---
Posted on 4/23/2014 10:14:00 AM.
Michelle Southern reporting.
A day after rejecting a bill that would regulate certain drones in Louisiana, Baton Rouge Senator Dan Claitor ended up getting enough votes to advance his legislation Tuesday.
SB330
would prohibit unmanned flying devices from taking pictures of private property with several exceptions.
More
dan claitor, drone, senate, SB 330
---
Posted on 4/23/2014 4:34:00 AM.
A survey released by two pro voucher groups shows 92-percent of the parents who have children participating in the state's voucher program are satisfied and happy with their child's academic progress. President of the Louisiana Federation for Children, Ann Duplessis, says the survey sends a strong message to those who oppose vouchers.
Black Alliance for Educational Options, Louisiana Federation for Children, Louisiana Scholarship program, Ann Duplessis, vouchers
---
Posted on 4/23/2014 3:37:00 AM.
Michelle Southern reporting.
The massive Festival International which brings in music and art lovers from all over the world, kicks off today in Lafayette. The annual 5-day festival is always held during the last full week of April.

More
festival international, lafayette, music, crafts, food, kelly strenge
---
Posted on 4/23/2014 2:15:00 AM.
Michelle Southern reporting.
According to a report based on 2012 Census data, Louisiana ranked 49th in the nation for lowest percentage of people who graduate from college. The document from the Lumina Foundation indicated The Bayou State graduates only 29% of the population.
More
sandra woodley, lumina, ul system
---
Next Entry