Posted on 3/19/2018 4:12:00 PM.
Shreveport-Bossier will play host to both this year's Miss USA and Miss Teen USA pageants, with Miss USA confirmed for May 21st. It'll be the first time both pageants have ever been held at the same location back to back. Miss USA will air live on FOX-TV from the Hirsch Memorial Coliseum.More
Shreveport, Bossier, Miss USA, Miss Teen USA
---
Posted on 3/19/2018 12:58:00 PM.

That new car in the neighbor's driveway probably has you thinking that their tax return came in, but if you've filed and are getting worried about where your money is, the Department of Revenue wants to remind you not to worry, it's on its way.
More
taxes, tax returns, Department of Revenue, Louisiana, Byron Henderson, money
---
Posted on 3/19/2018 11:03:00 AM.
Senate bill 423 is a measure that north Louisiana Senator Neil Riser hopes is never needed. It would provide 250-thousand dollars to the families of any teacher or school employee that's killed while performing their job.
SenNeil Riser/Teachers/Survivor Benefits
---
Posted on 3/19/2018 3:19:00 AM.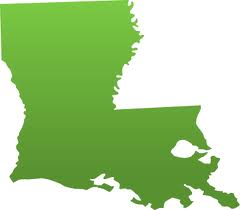 A report from America's Health Ranking says the rates of maternal mortality and teen suicide have risen over the last two years in Louisiana. UnitedHealthCare Chief Medical Officer Dr. Mark Peters says we're one of the worst states in the nation when it comes to taking care of expecting mothers.
More
health care, Mark Peters, health outcomes, America's Health Ranking
---
Posted on 3/18/2018 6:10:00 PM.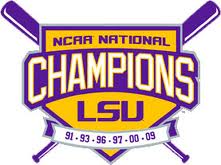 LSU freshman right-hander Ma'Khail Hilliard gave up his first two runs of the season in the first inning, but that was it, as Hilliard pitched six solid innings to help the Fighting Tigers beat Missouri 7-5 in the rubber match of the three-game series.
Missouri had three well-placed singles in the first inning to score two runs. But Hilliard allowed just three more hits and struck out six in six innings to run his record to 5-0.
LSU, Missouri, Ma'Khail Hilliard, Brandt Broussard, Zach Watson, Antoine Duplantis
---
Posted on 3/18/2018 8:10:00 AM.
Despite talk of budget cuts to public colleges and TOPS, a record 23,000 students have applied for entry at LSU for the academic year that starts in August. The school's chief enrollment officer, Jose Aviles, says they hope for an incoming freshman class of 5,800, but TOPS funding is a factor.
"Nothing is set until they put the deposit down and say 'yes I'm in fact attending LSU," Aviles said. "There's a lot of phone calls coming into our office about the uncertainty about TOPS, so
we are concerned about that for sure."
LSU, Jose Aviles, Innovation Award, scholarships
---
Next Entry