Posted on 10/21/2014 10:32:00 PM.
Michelle Southern reporting.
Is Rob Maness hurting fellow Republican Congressman Bill Cassidy's campaign in the US-Senate race against Democrat Senator Mary Landrieu? There's a new poll out by Real Clear Politics which found Landrieu ahead with 38 percent, Cassidy with 36 percent and Maness with 9%.
Louisiana Senate Race, Bill Cassidy, Mary Landrieu, Rob Maness,
---
Posted on 10/21/2014 5:41:00 PM.
Governor Bo
bby Jindal has 14 months left in office and he says he still has plenty of work to do in Louisiana, even though a presidential campaign could be on the horizon. During recent
debates, candidates have been asked what grade they would give the governor, Jindal says it's too early to give himself a grade
.
More
Bobby Jindal, record, President,
---
Posted on 10/21/2014 4:14:00 PM.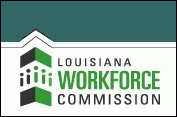 Michelle Southern reporting.
The Louisiana Workforce Commission says we're getting closer and closer to the 2 million mark when it comes to the number of people who have jobs here. LWC Executive Director Curt Eysink says non-farm employment grew by 33,100 jobs over the year ending September 30th -- a new record with employment now exceeding 1.98 million.
More
louisiana workforce commission, curt eysink, job numbers, jobs, employment, sasol
---
Posted on 10/21/2014 1:06:00 PM.
Michelle Southern reporting.
A freshman ULM basketball player is under arrest for allegedly raping a female student he'd arranged to meet online. University spokeswoman Donna Bernard says the alleged incident occurred Sunday night after they were told 18-year-old Roderick Taylor talked to the female student on a social media site.
ulm basketball, rape, roderick taylor, donna bernard
---
Posted on 10/21/2014 11:55:00 AM.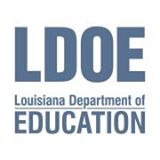 The number of Louisiana Public Schools earning a state performance grade of an A has gone up from 187 to 241 this year, according to the Department of Education. Education officials released the reports earlier today.
More
school report cards, Louisiana Department of Education, John White, Louisiana Public Schools
---
Posted on 10/21/2014 5:20:00 AM.
Michelle Southern reporting.
Louisiana State Police and several other agencies host a "Heroin Summit" today to educate the public about heroin use and address the recent ris
e in heroin deaths.
"It's a way for people to get together and brainstorm and try to determine ways we can reduce this disturbing trend of heroin related deaths and arrests in the area," said Trooper Jared Sandifer.
More
louisiana state police, heroin, jared sandifer, mike edmonson
---
Next Entry